Additive Manufacturing Training Courses
Our standard additive manufacturing modules aim to cover all areas of 3D Printing. Whether your new to 3D printing or an experienced 3D print user these courses will allow you to get the most out of the ever growing range of of additive manufacturing processes.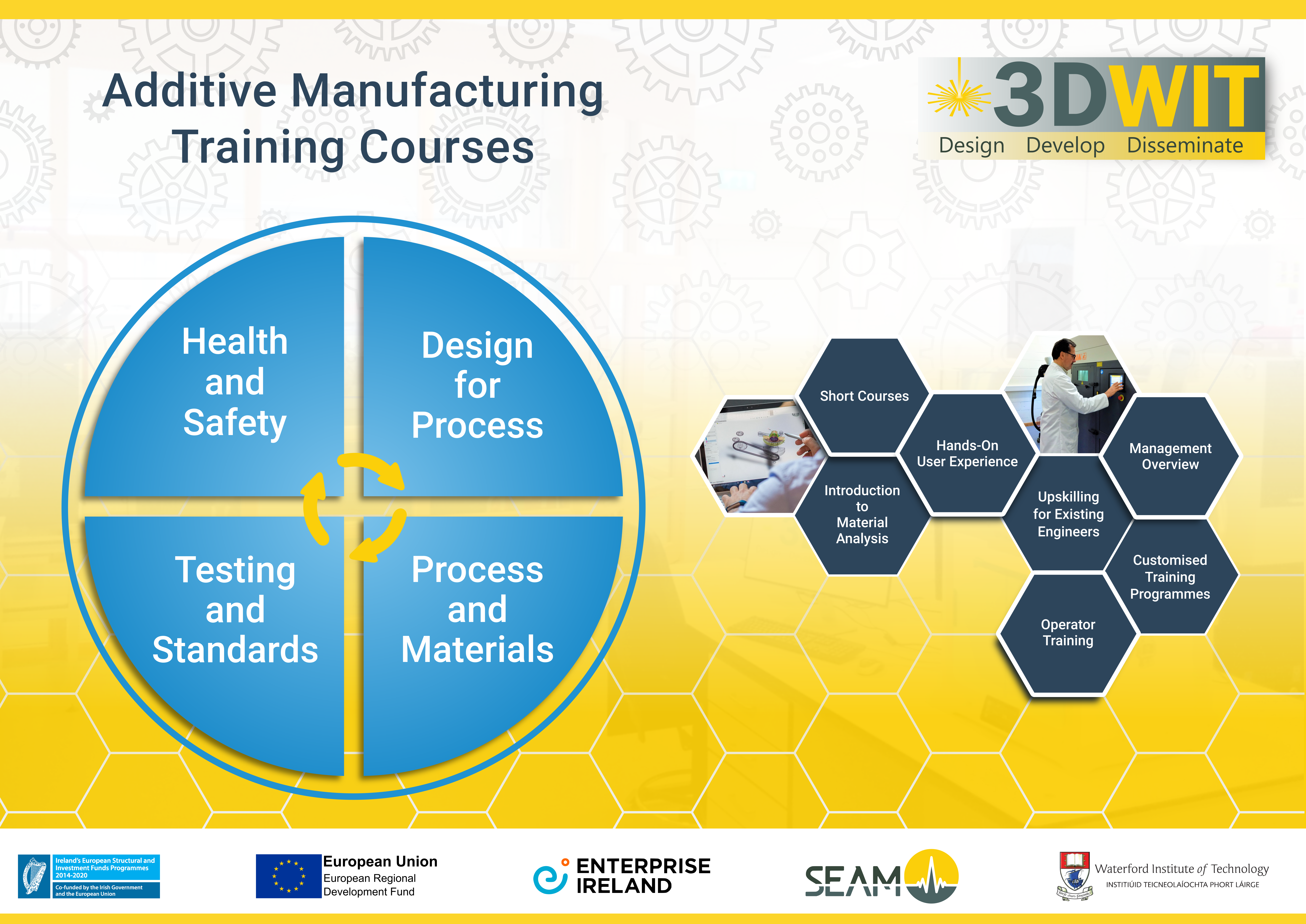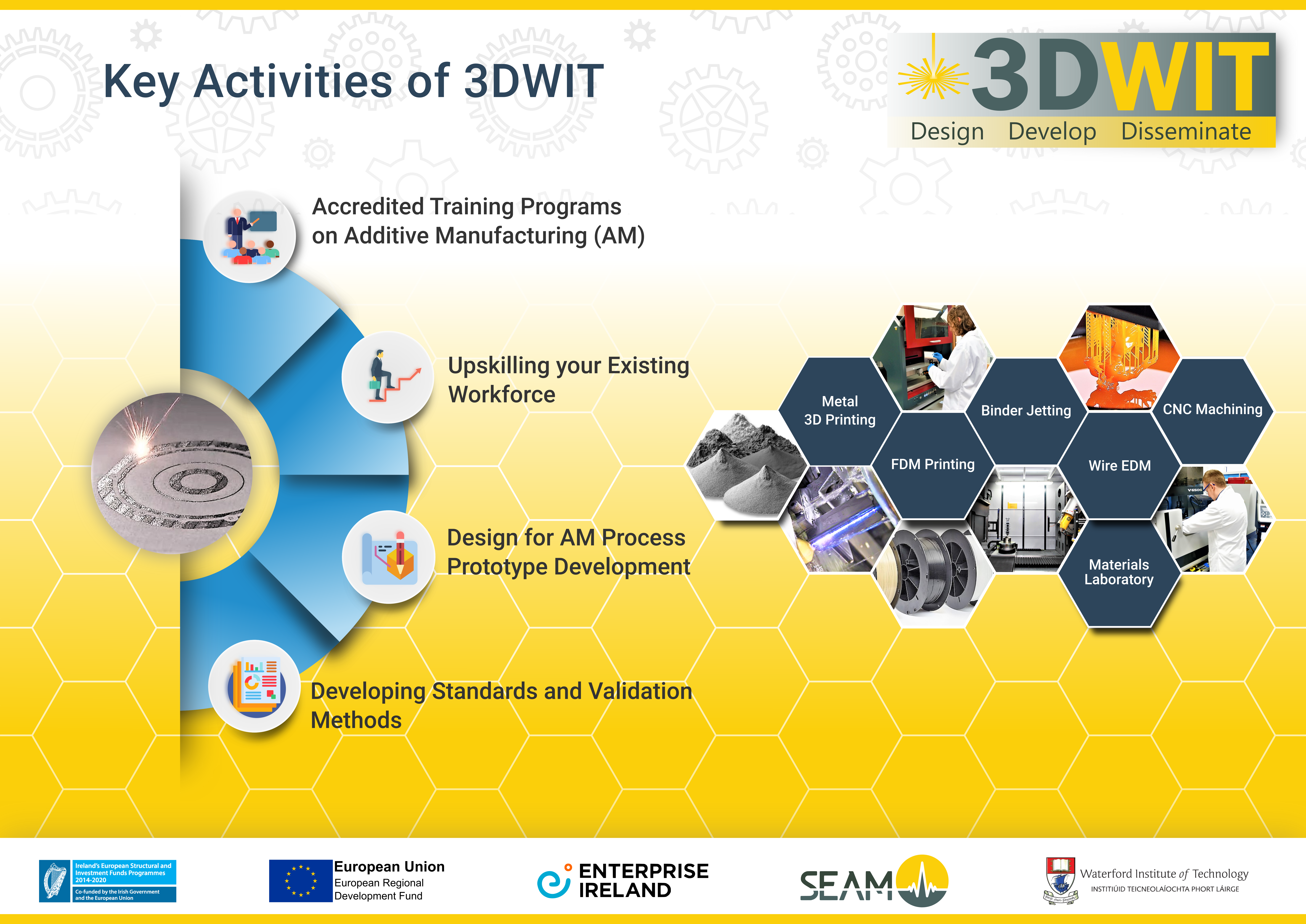 Our remit at 3DWIT carries four main objectives which we call our key activities:
Training Programs in Additive Manufacturing.
Upskilling the local and National workforce.
Design for AM and prototype development.
Developing standards and validation methods for the AM process.
If you would like to learn more about how we can assist you in in your AM journey please get in touch with us!